Student Organization Leaders Career Community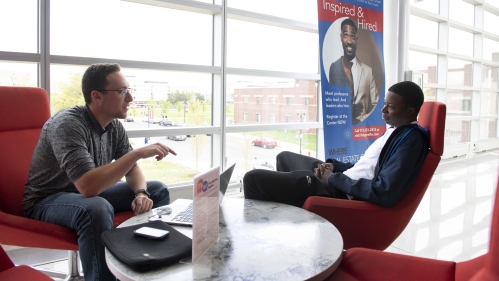 Student Organization Leaders Career Community
Welcome to the Career Community
The leadership opportunities available throughout these organizations help students foster the skills necessary to succeed in their future careers. These skills include communication, delegation, teamwork, and creativity, among many others. Teaching students to leverage these skills and translate them into internship and job opportunities will be a central focus of the Student Leaders career community.
Career Community Alumni Mentors
Alumni mentors are selected based on their stated career community interests in our Student-Alumni Career Connect system.
Monday, February 07, 2022, 12:30 p.m.-4:30 p.m.