Sales, Marketing, and Entrepreneurship Career Community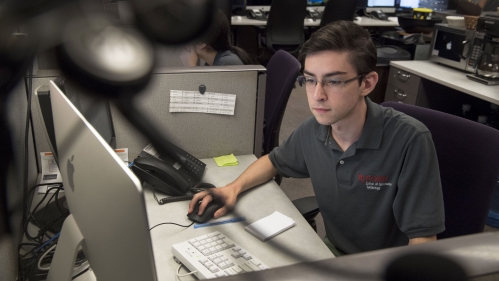 Sales, Marketing, and Entrepreneurship Career Community
Welcome to the Career Community
Account Executive, Investment or Asset Manager, Banker, Sales Manager, Owner/Operator, Marketing Manager, and Consultant – these career titles and countless others are what you can expect to explore in the Sales, Marketing, and Entrepreneurship career community. While careers in this field can have the characteristics of being fast-paced and competitive, they are simultaneously characterized by being financially and intellectually rewarding.
Career Community Alumni Mentors
Alumni mentors are selected based on their stated career community interests in our Student-Alumni Career Connect system.
Monday, February 07, 2022, 12:30 p.m.-4:30 p.m.
Friday, December 03, 2021, 12:00 p.m.-1:00 p.m.
Tuesday, December 07, 2021, 10:00 a.m.-6:00 p.m.