What on Earth Should I Wear?
The definitions of "business casual" and "professional" vary by industry and organization as well as position.  Be sure to check for the dress code where you will work.  In general, professional attire starts with a neutral color suit in a solid or very subtle stripe pattern.
Professional Dress
Professional dress includes suit jackets and pants or a skirt. The jacket and pants/skirt should be the same color. Dark colors and neutral tones work well for professional clothing. Shoes should be low profile, closed-toed heels that are no more than 2 inches tall or dress shoes.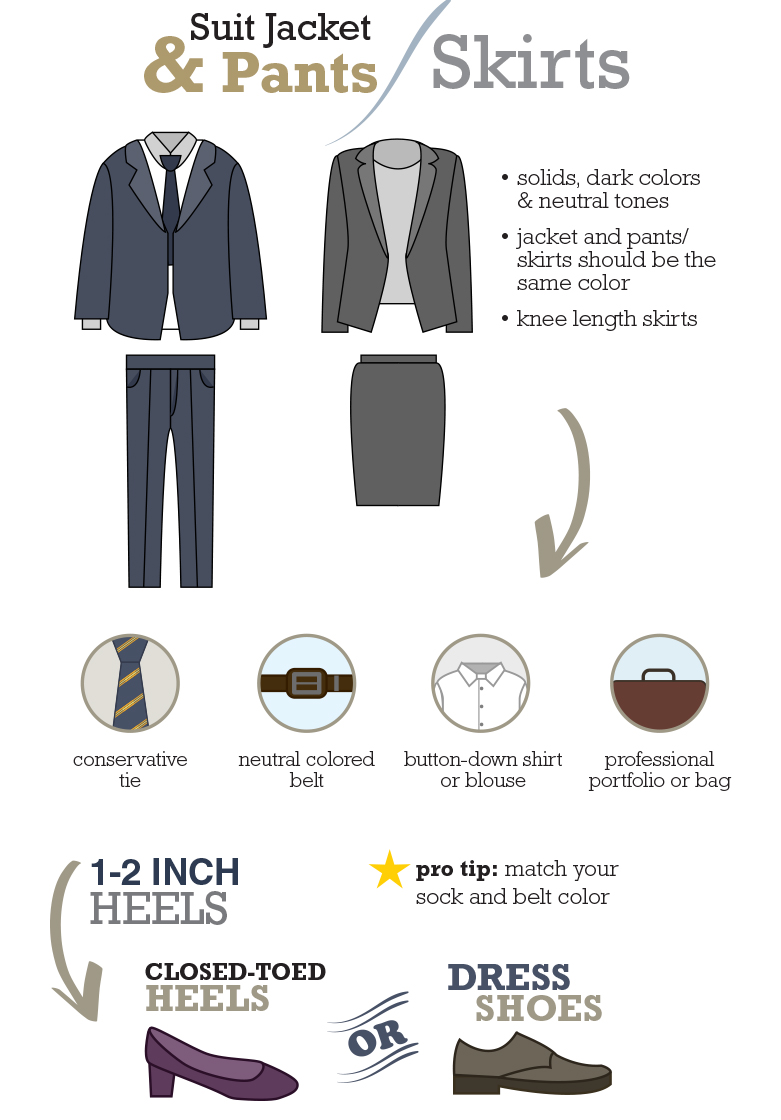 Business Casual Dress
Your daily attire for classes, working out, or just running errands is too casual for a professional environment, even if it is a "business casual" one.  While business casual allows for greater flexibility and creativity, you should always strive for a look that is neat, clean, and well put together.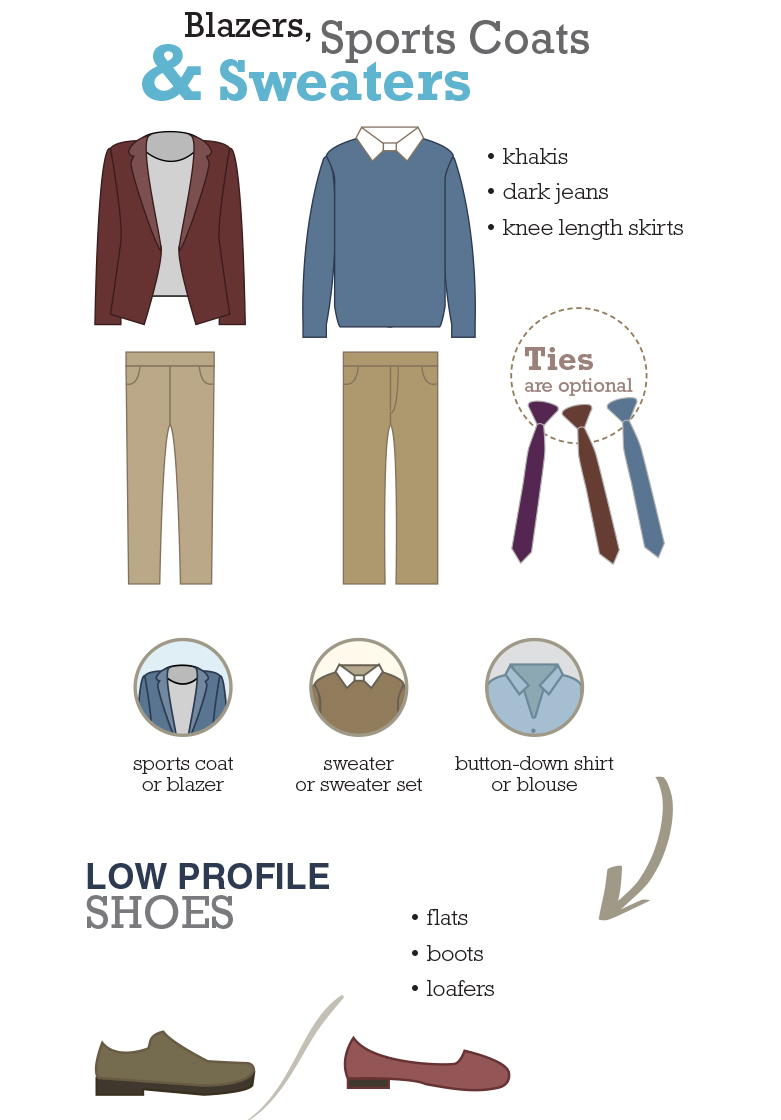 Message Regarding Attire at CES Events:
Career Exploration and Success works with all students regardless of academic major or career interests. While we do coach students to "dress to impress" at our events, we do not bar entrance to any of our recruiting events based on attire.