Director of Experiential Education & Post-grad. Success
Director of Experiential Education & Post-graduation Success
Rutgers, The State University of New Jersey, seeks a dynamic leader to serve as the next Director of Experiential Education & Post-graduation Success within the broader Office of Career Exploration and Success. 
Application Deadline to Apply: 11:59 pm on August 5, 2023
Institution Overview
Rutgers University-New Brunswick, the flagship campus of Rutgers, The State University of New Jersey, is a renowned academic institution that boasts a vibrant and diverse community of learners. With its enrollment numbers exceeding 43,000 students, Rutgers-New Brunswick offers a broad range of programs across its schools and colleges, providing students with ample opportunities for intellectual growth and personal development. The campus's rich history, state-of-the-art facilities, and distinguished faculty contribute to a dynamic learning environment that prepares students for success in their chosen fields and equips them with the skills necessary to thrive in an ever-changing world.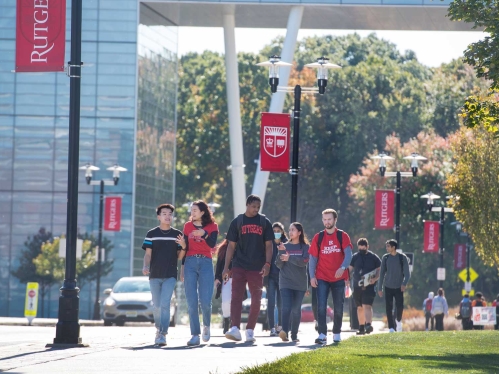 About Career Exploration and Success
Career Exploration and Success (CES) is committed to assisting students with making connections between their academic experience and career paths. We provide career-related advising, resources, and programs to help individuals discover their interests, values, and skills, explore careers and majors, develop skills through internships and experiential opportunities, and pursue their post-graduate goals. We build relationships with alumni, employers, and graduate schools to optimize internship, job, and career opportunities while also creating strategic partnerships with campus departments to assist students in developing and articulating co-curricular experiences that will help to ensure they are competitive in their future pursuits.
CES is comprised of four units, each with its own director who is responsible for the day-to-day operations of their unit, making hiring decisions, providing leadership to their unit, managing their unit's budget, solving challenges and celebrating wins, and making decisions aligned with overarching goals.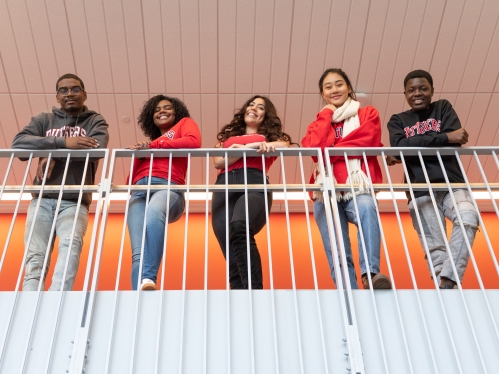 About the Experiential Education & Post-graduation Success Unit
The Career Exploration and Success (CES) office at Rutgers University-New Brunswick employs a comprehensive career journey model to support students in their professional development. One of the four units within CES, the Experiential Education & Post-graduation Success (EEPS) unit, is primarily responsible for assisting students in the latter stages of their career journey. This involves providing resources to help students gain relevant experiences and competencies for post-graduation success, as well as guidance on navigating the job search and graduate school admissions process. The EEPS unit consists of nine full-time staff members and five graduate coordinators organized into two teams led by associate directors: Career Interest Communities and Career Readiness & Experiential Education.
CES also has another student-facing unit, Self-discovery & Career Explorations, which focuses on the initial two phases of the career journey model—self-discovery and exploring careers and academic pathways. Additionally, CES includes the Industry & Student Connections unit, which handles employer development and recruiting programs, and the Career Operations & Strategic Initiatives unit, which is responsible for activities like marketing, assessment, technology, administrative support, and overall operations.
About the Executive Director and Previous Unit Director
The director reports to William (Wil) Jones, executive director of Career Exploration and Success. Wil was officially named executive director in 2021 by Rutgers University-New Brunswick Chancellor-Provost Francine Conway. Jones previously served in various roles within CES, including director of operations and strategic initiatives, senior director, and interim executive director. At Rutgers, he co-founded the industry-centric career community approach to career development – which has become a national model – to diversify office offerings and help students think about their professional goals beyond the confines of their academic discipline. 
The previous director of this unit, Toi Tyson, was named the executive director of the Career Development Center at Rutgers—Newark during the spring 2023 term. She served in various roles within CES for more than 20 years.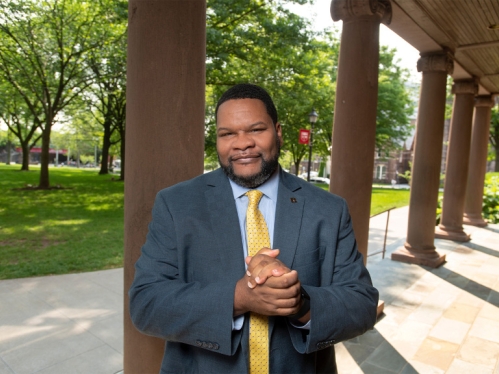 Position Description
The director of the Experiential Education & Post-graduation Success unit at the Office of Career Exploration and Success (CES) reports directly to the executive director of CES. Leading a team of nine full-time staff members and five graduate coordinators, they are responsible for two associate director-led teams: Career Interest Communities and Career Readiness & Experiential Education. The director's key responsibilities include advising students, overseeing career communities, supervising the Peer Career Coaching program, monitoring high-impact experiential education initiatives, and cultivating partnerships with campus stakeholders. As a member of CES's senior leadership team, the director plays a vital role in shaping the future of the unit and CES as a whole, contributing to strategic planning and decision-making processes.
40% - Strategic Leadership and Team Management
The Director will provide the strategic leadership necessary to inspire, coordinate, and manage the efforts of the fourteen-member (nine full-time and five graduate coordinators) Experiential Education & Post-graduation Success Unit. This unit, comprising two teams led by associate directors to oversee Career Interest Communities and Career Readiness & Experiential Education, requires a dedicated leader capable of effectively delegating responsibilities, balancing multiple priorities, and driving the unit's vision. Their leadership will contribute to the smooth operations of the unit, and their active participation in strategic planning and decision-making will significantly shape the future direction of CES as a whole.
The director oversees a budget of approximately $21,000 (non-salary operating), $75,000 (non-RSSI student wages), and ~$865,000 in RSSI-related restricted operating funds.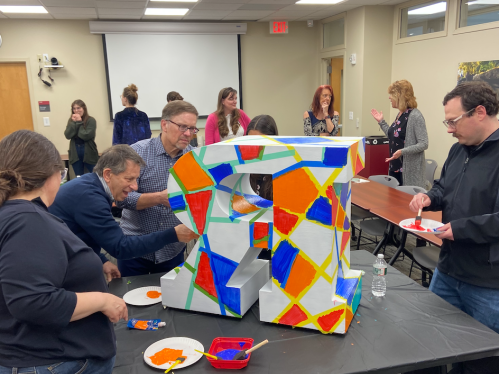 25% - Career Community and General Advising
The director is responsible for resources designed to help students pursue their post-graduation goals, including the mastering of contemporary job search strategies and graduate school admissions strategies. Through the supervision of the associate director of Career Interest Communities, the director will ensure that advising and programming are of high quality, resources meet the diverse career interests of students, campus partnerships are strengthened, and resources are adequately distributed.
The director will directly oversee the Management, Operations, Human Resources, and Finance career community and the Sales, Marketing, and Entrepreneurship career community. This includes convening a career community advisory board of faculty/staff, employers/alumni, student leaders, and CES industry engagement staff. The board will guide the administration of a limited number of community-specific programs, student-alumni mentoring activities, and virtual recruiting programs. Note that the Rutgers Business School and School of Management and Labor Relations have their own career office, so the career community responsibilities are primarily for students outside of those schools, although not exclusive to those schools. The incumbent will provide limited front-line advising services to students and recent alumni within their designated career communities and for the general student population.
They will also supervise a graduate coordinator that oversees the Peer Career Coaching program. The Peer Career Coaching program involves trained student peers providing guidance and support to their fellow students through appointments primarily for resume reviews, offer negotiation, and general support. It offers a relatable and empathetic perspective, creating a supportive environment for students to navigate their career development and gain practical insights from peers who have undergone similar experiences.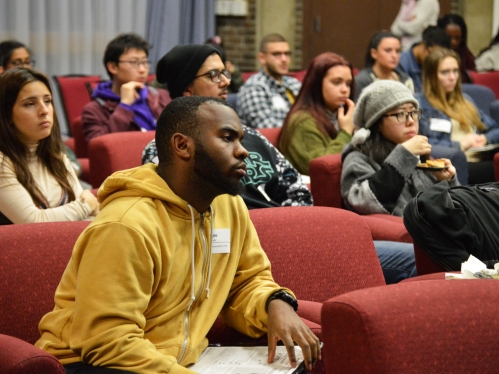 20% - Career Readiness and Experiential Education
The director is responsible for helping students develop the skills and competencies that will make them more competitive through internships, co-ops, and other experiential learning and connecting students to the career readiness competencies needed to succeed. Through the supervision of the associate director of Career Readiness and Experiential Education, the director will provide senior leadership to the team that oversees high-impact experiential education programs, including the Rutgers Internship and Co-op Course (RICC), the Rutgers Summer Service Internship (RSSI) Program, the On-Campus Work Experience Network (OWN), and other workshops and programs focused on connecting student experiences to the career readiness competencies as well as build confidence in their ability to succeed in life's endeavors.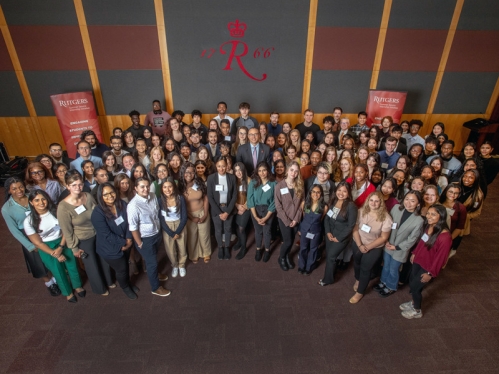 10% - Partnership Development and Collaboration
Collaboration is a key aspect of this role. The Director will facilitate and promote collaboration with other CES units, particularly industry- and student-facing units. This entails fostering partnerships that bridge the gap between students, campus partners, and potential employers. The director will also ensure their teams increase activity with campus partners and organize advisory boards, councils, meetings, and events to promote this endeavor. By actively engaging stakeholders, the director will contribute to the success and satisfaction of students accessing their portfolio of services.
5% - Miscellaneous
The Director's role extends beyond the responsibilities listed above. They will be expected to actively participate in various meetings and professional development activities and take on other responsibilities as assigned. Additionally, they will be a champion for enhancing the Rutgers University brand within the field of career services. This will involve a range of activities, such as presenting at conferences, submitting nominations for awards, and participating in professional online communities like LinkedIn groups. Through these engagements, the director of Experiential Education & Post-graduation Success will promote the CES office and Rutgers University, effectively elevating its status and influence within the career services sector. This will require a level of dynamism, commitment, and involvement that extends the director's impact beyond the boundaries of the university.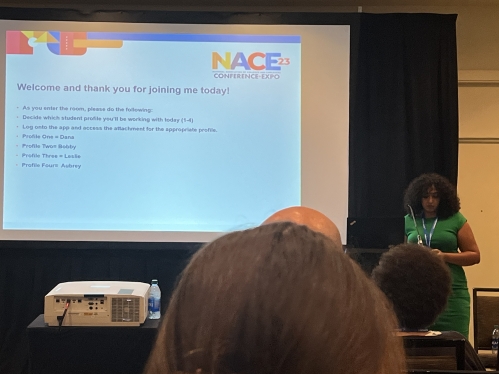 Candidate Profile
To be considered for the director of Experiential Education & Post-graduation Success position, candidates must meet the following minimum requirements:
Experience: At least 5 years of experience in career services, experiential learning, workforce development, or similar fields. This should encompass experience in career advising, student development, relationship management, strategic planning, and team leadership.
Education: A master's degree in a related field.
Skills and Competencies: Candidates should demonstrate excellent networking abilities and be comfortable establishing and nurturing relationships with a variety of stakeholders. They must also be strategic and visionary thinkers, capable of setting goals, driving the vision of the unit and the CES office, and contributing to the overall strategy of the department.
Leadership: Proven ability to lead, inspire, and manage teams is essential. Candidates should have experience in supervising and developing staff, promoting teamwork and positive dynamics, and encouraging team members to have ownership and celebrate their outcomes. The director should be a troubleshooter and comfortable making independent decisions in line with the broader CES mission and goals. They should demonstrate motivational skills and be able to inspire their team to achieve the department's goals and objectives.
Preferred Qualifications: Prefers a minimum of three (3) years of leadership experience within career services.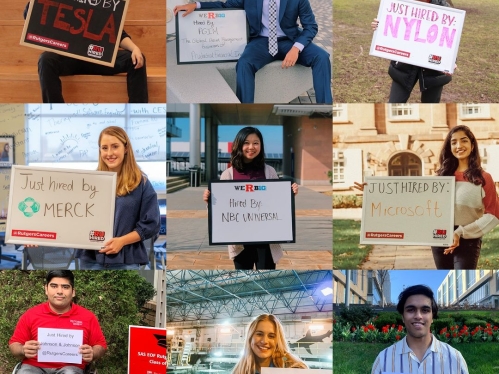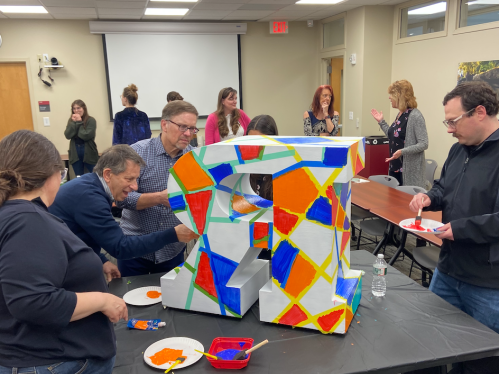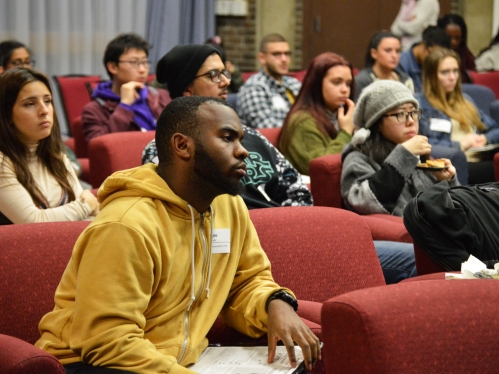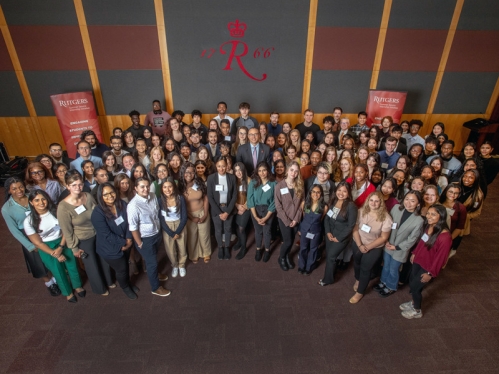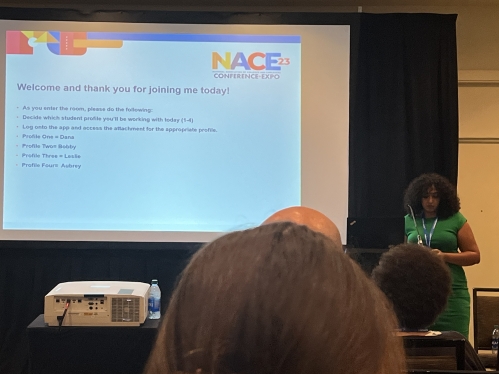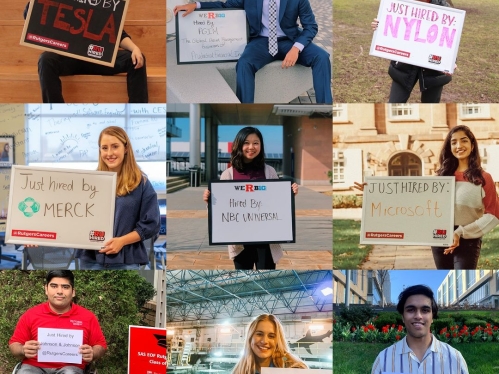 Flexible Work Arrangement Program
Rutgers is pleased to announce the extension of the FlexWork@RU Pilot Program through August 31, 2024. Full-time staff members within Career Exploration and Success are permitted to either a 4:1 compressed work week or up to two days per week of remote work. 
The flexible work arrangements outlined in Rutgers Policy 60.3.22 are part of a pilot program that is effective September 1, 2022 and extended through August 31, 2024. Therefore, there is no guarantee that this flexible work arrangement will continue beyond that date. Flexible work arrangements are not permanent, are subject to change or cancellation and contingent on the employee receiving approval in the FlexWork@RU Application System. Additional information may be found at https://futureofwork.rutgers.edu.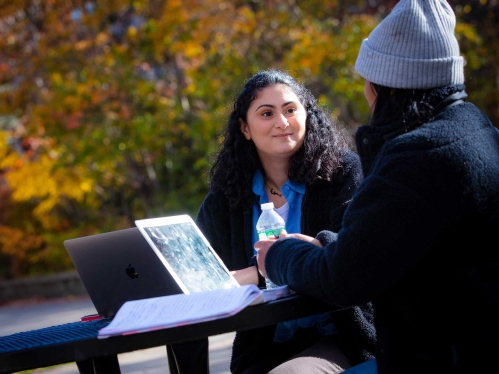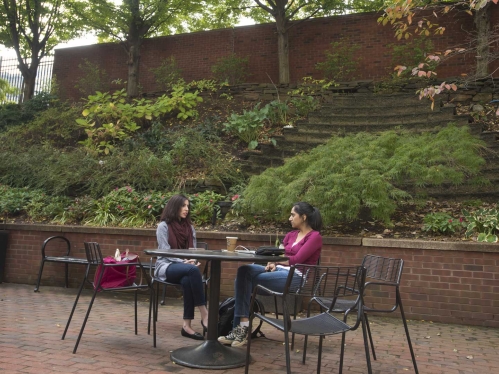 Non-Discrimination Statement
Rutgers, The State University of New Jersey, does not discriminate on the basis of race, color, national origin, sex, sexual orientation, gender identity or expression, disability, age, or any other category covered by law in its admission, programs, activities, or employment matters. For additional information, please see the Non-Discrimination Statement at the following web address: http://uhr.rutgers.edu/non-discrimination-statement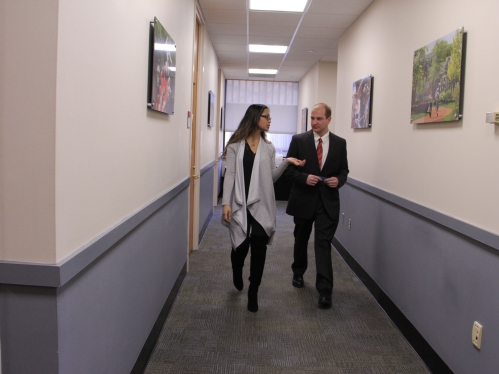 Search Committee:
Topher Sutton (Search Chair), csutton@echo.rutgers.edu
Associate Director, Operations - Career Exploration & Success
Veronica Armour
Director - Innovation, Design, and Entrepreneurship Academy (IDEA)
Sharon Bzostek
Senior Associate Dean for Undergraduate Education - School of Arts & Sciences
Rhode Gardere
Student Special Assistant to the Executive Director - Career Exploration & Success (Undergraduate Student, Social Work)
Len Garrison
Assistant Dean of Student Services - School of Management and Labor Relations
Larry Jacobs
Program Director, Career Interest Communities - Career Exploration & Success
Kristen Lester
Senior Program Coordinator, Student to Professional Internship Network - School of Environmental and Biological Sciences
Tamara Peters
Associate Director, Career Student Communities - Career Exploration & Success
Rania Plazas
Assistant Director, Experiential Education | Internships - Career Exploration & Success
Sue Pye
Director, Self-discovery & Career Exploration - Career Exploration & Success
Aaron Ratzan
Program Director, Career Interest Communities - Career Exploration & Success
Joe Scott
Associate Director, Career Interest Communities - Career Exploration & Success
Stephen Tesoro
Campus Recruiter - Tata Consultancy Services
Wade Trappe
Associate Dean of Academic Programs and Research - School of Engineering
Hannah Valenzuela
Graduate Coordinator, Career Communities - Career Exploration & Success (Graduate Student, Urban Planning & Policy Development)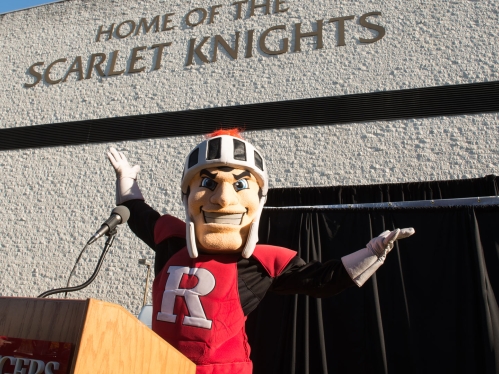 Apply Today
Application Deadline to Apply: 11:59 pm on August 5, 2023